Comic Life 2 for iOS now available on your
iPhone, iPod Touch and iPad!
Takes the latest functionality from the photo comic desktop application and wraps it up in an easy to use touch interface.
Comic Life, the award winning photo comic creation software, has been redesigned for iOS. It's the funnest, easiest and fastest way ever to create photo comics on a mobile device.
Your comics come to life with our integrated reader on brilliant iOS displays. Easily go from taking photos to creating full comics all on one device with full page templates and panel layouts. Bring in photos from Photobooth or your library, and use our powerful editing and design tools to get exactly the look you want.

Comic Life 2 for iOS has everything you need for creating and sharing comics, including fun and quirky templates, stylized image filters, and an easy-to-use drag and drop placement. You have full control over the design of your comics with a huge selection design options – colors, fonts, gradients, balloons, captions, panels and more.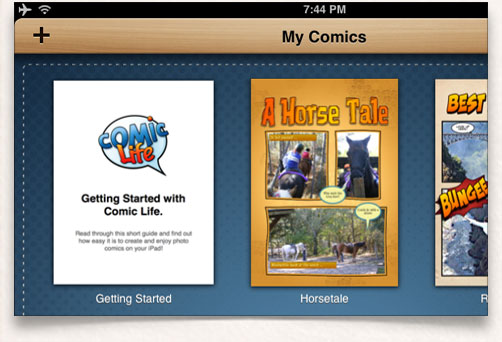 Easy to use
The Comic Life app is designed to parallel that of Apple's iWork suite of apps, making it easy for you to transition your skills from Pages and Keynote to Comic Life. With similar tap functions and commands, it is simple to hit the ground running with Comic Life 2 for iOS.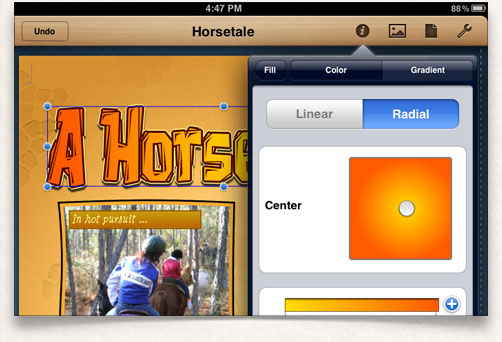 Edit with style
The app makes it easy to design your comic exactly the way you want. Create radial and linear color gradients for the perfect lettering effect, precisely place balloon tails with advanced controls, reshape image panels, build titles and captions with all of your favorite font and style choices.


Create photo comics in the full featured comic editor.
Start a comic project on an iOS device and finish it on any desktop with Comic Life 2 or vice-versa.
Read your comics with the integrated e-reader with retina support.
Share your comics on Facebook, Twitter, via Mail and add to your Photo Library.
'Copy To' and 'Import' from iTunes, Dropbox and WebDAV.
'Open in' option that allows you to open a PDF version of your comic in other apps.
Send your comics to a printer on your wireless network.
Exchange and edit comics with multiple iOS devices through the In Tray.
Choose from full page layouts including panels, titles and captions along with complimentary styles for a professional look.
Drag and Drop elements anywhere in your comic page.
Easily add photos from your library with the Place Photo button in panels.
Curve and place balloon tails precisely with advanced tail controls.
Resize and rotate images, clip them in panels along with balloons,captions, and lettering.
Create multilayered color gradients to design the perfect style for lettering, captions or background.
Use smart shapes to add common shapes and the free form shape drawing tool to create any line or shape you can imagine.
Work without worry of losing your creation as documents are automatically saved whenever a change is made.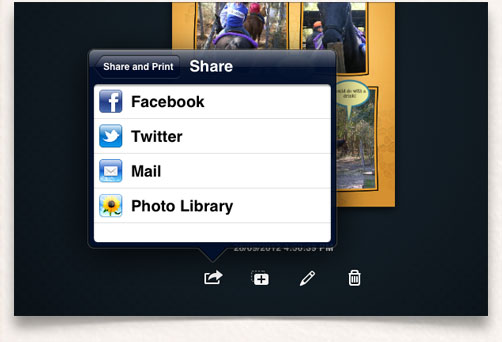 Read & Share
When your comic is complete, use the integrated reader to flip through the pages on your device. You can also easily share your comic with other options: print, e-mail, or upload to Facebook or Twitter. Use the innovative In Tray option to share your comics with nearby iOS devices. Comic collections provide a simple way to keep things tidy as the number of comics created on your iOS device increases.
Comic Life 2 for iOS tools:
18 Adjustable Photo Filters
10 Templates with hundreds of panel layout options
Fully customizable fill and boarders for balloons, lettering, captions, panels and shapes
Customizable gradient builder
Draw shapes
Over 60 font options
Load photos from photo library
Integrated camera feature to instantly add photos to comic
Supports multi-page comics
"Seriously this is
5 out of 5. Go get it."

plasq have designed the
user interface perfectly.

DIGMO!